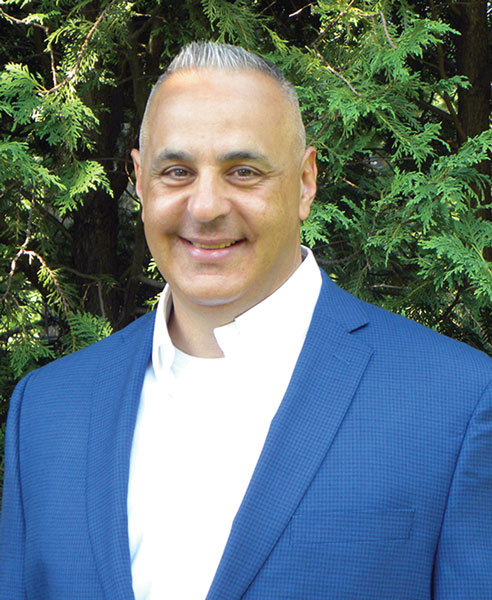 John D. Mecca, DDS
Dr. Mecca is a 1989 graduate of Georgetown University School of Dentistry, with a BA in biology from SUNY (State University of New York) in Oneonta, New York, where he graduated in 1985. Dr. Mecca continues his education annually and has been practicing for the last 27 years. He is a member of the AGD (Academy of General Dentistry) and DOCS; he also has a certificate in oral conscious sedation. Dr. Mecca's goal as a dentist in to provide the best treatment possible in the most comfortable environment.
Dr. Mecca has 3 sons and a daughter, and enjoys golfing and ice hockey, bike riding, reading, supporting his kid's activities, and enjoying the state's limited warm weather.
Meet Our Team
Our happy, friendly, and personable team at Mecca Dental is dedicated to the comfort and care of our patients. Not only do we want you to be comfortable during your dental care in New Hartford, New York, but we also want you to feel comfortable with our dentist and team. We invite you to read through our biographies before your visit so you can get to know us a little better. We look forward to getting to know you!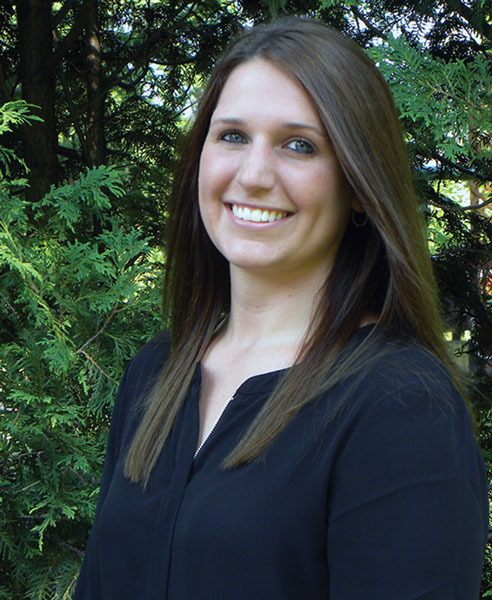 Diana Roback, RDH – Dental Hygienist
Diana has been with the practice for 7 years. She graduated in 2010 from SUNY Canton with an A.A.S in Dental Hygiene. Diana loves her job and the dental team she works with daily. She loves the fact that everyone gets along and works well together; she also loves when she is able to help people and better their health. Diana goes above & beyond to make our office a comfortable place and to make patients happy. She contributes to the practice by being a positive and happy person, and she strives to do the best work she can for each patient.
Diana enjoys playing with her fur 'baby,' her dog, Oakley. Her hobbies include spending time with family and friends, traveling to the beach and ocean for a weekend getaway, playing golf and volleyball, hiking, and running with her dog.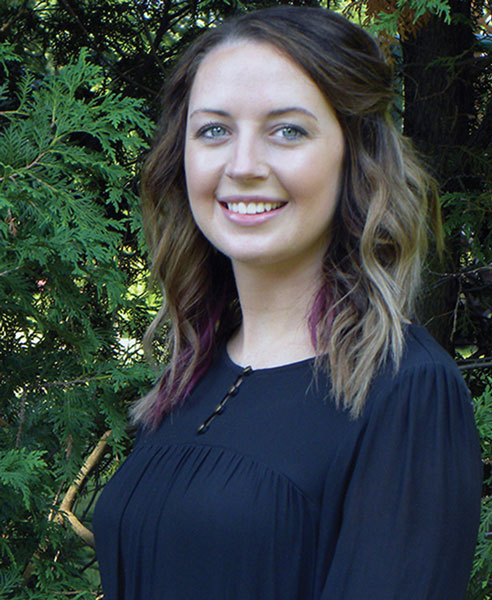 Kalin Lamoree – Dental Assistant
Kalin has been with us for three years. She completed the BOCES Program for Dental Assisting in 2014. At work, she always greets patients with a smile on her face; she also helps our patients feel comfortable and understand their procedures better. She loves that coming to work makes her feel at home; being here is like being with family!
Kalin has 3 fur babies: 2 cats, Beau & Bailey, and Ziva, her dog. She enjoys the great outdoors when it's nice out; she especially enjoys hiking, fishing, and kayaking. When she can, Kalin also likes to take trips and explore new places.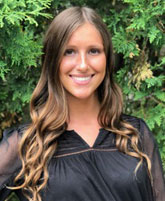 Jenna Anderson – Scheduling Coordinator
Jenna joined Mecca Dental in 2018. She attended Mohawk Valley Community College and BOCES in the fall of 2017; and is continuing her education. Jenna loves being the first person our patients see when they walk into our office and she also loves helping them by answering their questions and making sure that they are satisfied at the end of their appointments. She makes a difference at our practice by staying focused and positive, and providing a positive environment for her coworkers and our patients.
Jenna has two dogs, Ace and Lilly, and two cats, Bonz and Tiny. When she is not at the office, Jenna enjoys taking weekend trips. She loves being in the outdoors, enjoying the warm weather. Jenna always looks forward to fishing, camping and boating, and being in her pool on a sunny day.